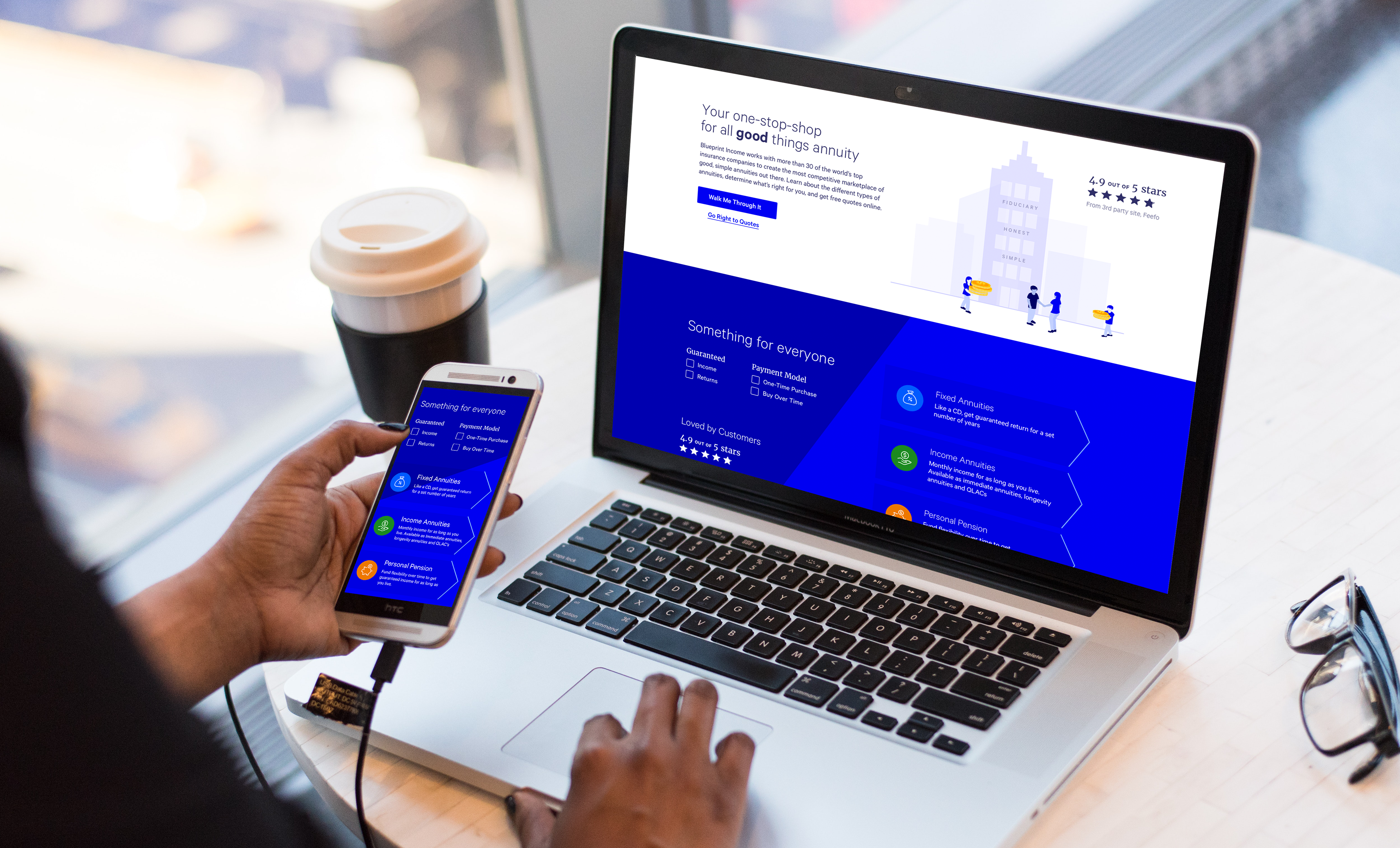 Purpose
The annuity industry is known for deceptive marketing, unmet claims, and fine print. Blueprint Income wanted to create a tool to shop and compare annuity products in a straight-forward, transparent way, allowing users to filter or sort by their preferences, easily compare basic features, and easy gain access to the full details of any product; all from the convenience of their own computer or mobile device. No scheduling, no sales pitches, no pressure.
Process
Concept pitch from client: Fixed annuity marketplace - similar to CD marketplaces already out there 
Pattern research and paper sketches
Wireframing
Visual designs: iteration on filter controls, web and mobile
Create a similar interface for an Income annuity marketplace
Build and launch
Authentication flow iteration
Design system styling
Audience
Affluent men, women or couples, approaching or in retirement
Techniques & Skills
UX pattern research
Wireframing
UI design
User flows
Metrics-based iteration
Design systems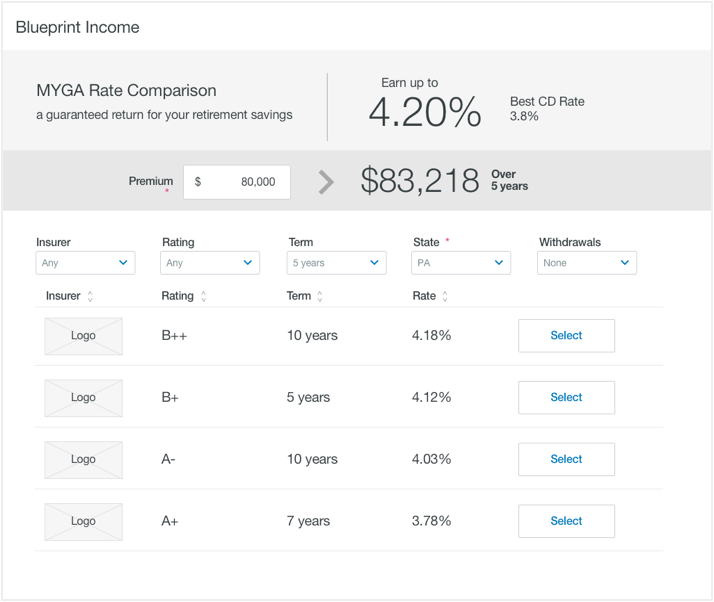 Wireframes
Initial wireframes to illustrate placement and basic functionality of the elements and content.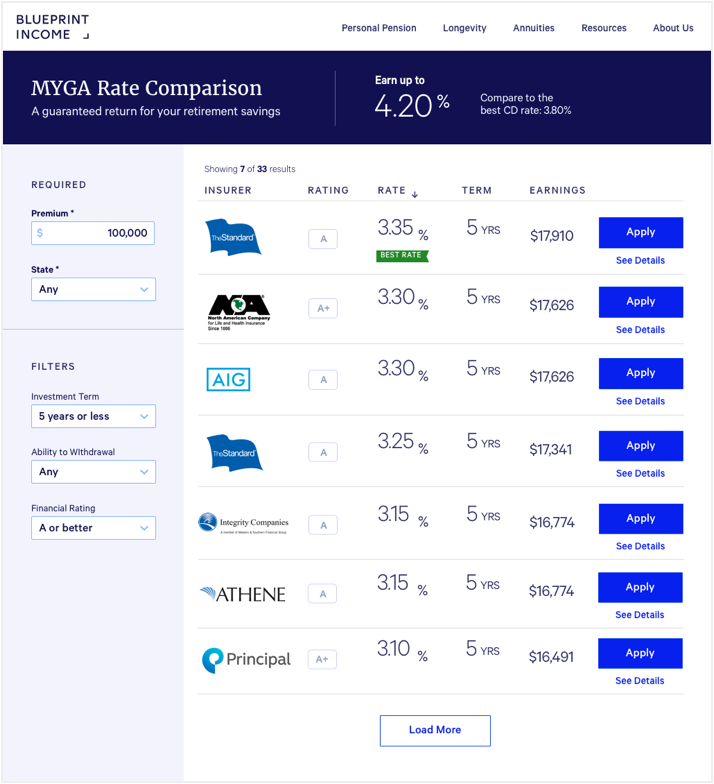 Visual designs:
First Iteration
Decided on left-aligned filters for ease of implementation. Adjustments to CTAs, table columns, filter details. 
Visual designs:
"Final" Iteration
Adjusted filter UI components to best match intended functionality. Tweaks to table columns. Additional content below the table for SEO purposes.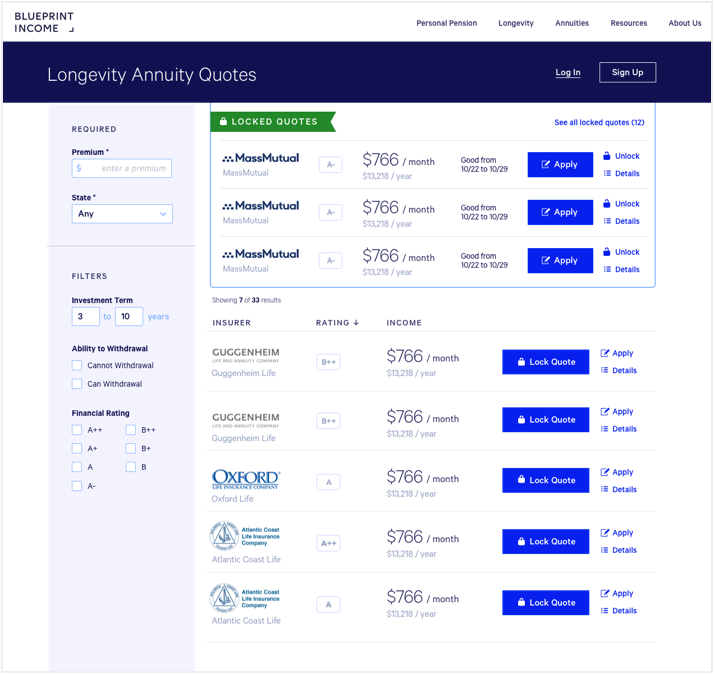 Variation for
Income annuities
Add locked quote functionality, adjust column content, edit CTAs, simplify top banner.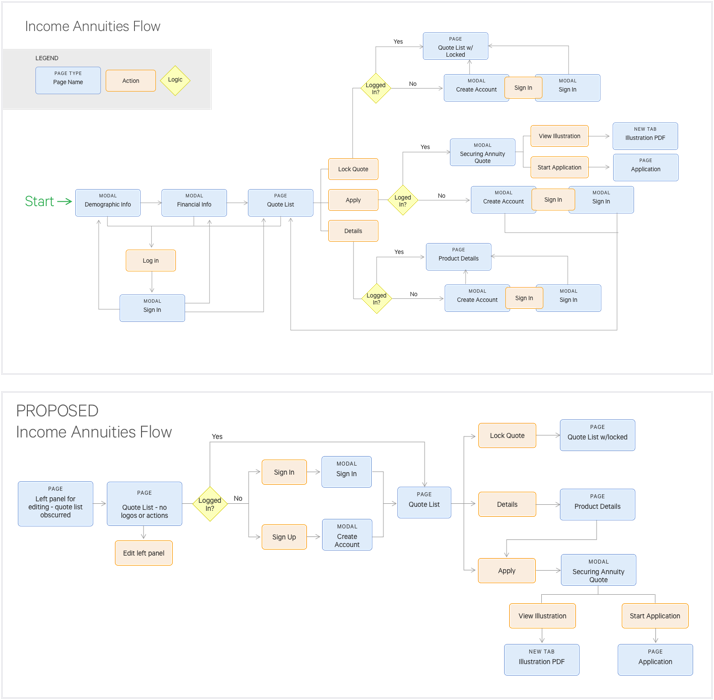 Authentication flow iteration
Finding the right balance of showing the user value and  encouraging them to enter their demographic information, and create an account.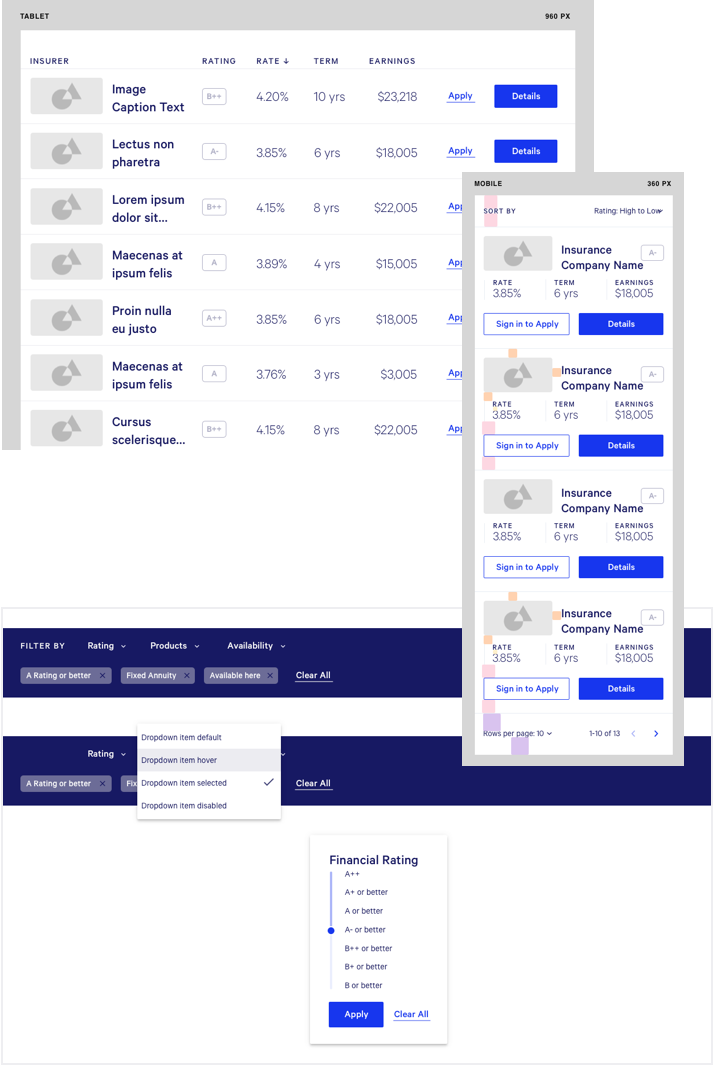 Design System Styling
Standardizing quote tables and filters across content types and breakpoints.